A Nine Month program to Rebirth and Reclaim your life.
Circle begins September 8, 2018
Ignite will support you in bringing vitality and strength to all aspects of your life: business/career, relationships, health, and your intimate connection to the Divine and your Authentic Self.
Each month you will get specific tools, practices, and guidance for clearing blocks, limitations, and fears out of your energetic being and bringing in your warrior clarity, presence, and focus and your goddess sass, pleasure,and faith. Each Saturday workshop is from 12-6PM in Denver, CO (once a month). We will share a potluck before we begin the teaching and experiential activities. The week-day group coaching and activity sessions will be Thursdays from 5:30 - 7:30 (once a month).
Investment: $179/month or $1500 Paid In Full, $1450 if paid before June 30.
$179 deposit necessary to hold your space in the circle. Contact Beth Barta at 303-246-3219 or BBarta@insightcounselingcenter.com to register and/or obtain more information.
Course Outline
MONTH 1 – CREATING THE CIRCLE ​SEPTEMBER 8TH AND 20TH
TOPICS COVERED: STEPPING INTO AUTHENTICITY, FEMALE ROLE MODELS, RECLAIMING YOUR ENERGY, TAPPING YOUR INNER WISDOM
Our first lesson, Commit to You, is designed to close the gap between self-rejection and true acceptance, thinking and being, wishing and becoming.

MONTH 2 – ALIGN WITH LIFE  ​OCTOBER 6TH  AND 18TH
CYCLICAL VS LINEAR LIVING, INTENT AND MANIFESTATION,
FLUIDITY AND INNER CALM, FAITH
The truth is simple: Life is perfectly imperfect, unpredictable, and unexplainable. A Warrior Goddess does not try to control life or even understand it. Our job is to consciously choose what we are aligning with and then let go, and dance in joy and gratitude for every moment of existence.
MONTH 3 – PURIFY YOUR VESSEL NOVEMBER 3RD AND 15TH
INNER HEALING, MOVING BEYOND STRUGGLE, QUIETING THE MIND, LOVING YOUR BODY
In becoming a Warrior Goddess, our first two lessons focus on committing to ourselves and aligning with life. For these two things to work effectively, we must purify what I call our "vessel." This vessel is defined as a sacred container of awareness that holds all of you. Your mind, energy, emotions, and physical body are all part of the vehicle for the spirit, or the invisible essence that is at your core. Your vessel houses your spirit, and your spirit cannot express fully if your vessel is burdened by things that don't serve you.

MONTH 4 – GROUND YOUR BEING / FREE YOUR PAST DECEMBER 1ST AND 20TH ​
HEALING ANCESTRAL PATTERNS; FACING AND UNTANGLING MOTHER-FATHER CORDS
Do not anchor to the specifics that will change, but to the permanent places like your own self-love, and to your own connection to the Divine. When you anchor your roots to something outside of you, you will never feel completely stable. Your beloved, kids, pets, house, parents, work, and friendships will all shift and change, no matter how stable they may appear to be. What can you anchor to that will bring true stability?  To come into a rooted Warrior Goddess sense of inner faith and security, most of us need to do some energetic house cleaning. One of the most potent places to start is by releasing old stories.

MONTH 5 – ENERGIZE YOUR SEXUALITY AND CREATIVITY JANUARY 12TH AND 24TH
OPENING THE PORTAL TO CREATIVITY, WOMB POWER, SEXUAL INTEGRITY AND HEALING
Your sexual energy is also your creative energy. You can use sex to reproduce, a most creative act. And you can also take the fiery energy of your sexuality and channel it into catalyzing and birthing anything, from books to careers, health to spiritual practice. At its core your sexual energy is your creative flow, and when you choose to channel it, everything becomes your art.

MONTH 6 – CLAIM YOUR STRENGTH AND IGNITE YOUR WILL FEBRUARY 9TH AND 21ST
HIGHEST PURPOSE AND WILL; HONING YOUR FOCUS AND FOLLOW THROUGH
As a Woman, your strength is in embracing the challenges of life, loving all of you including your weaknesses, and saying yes to discomfort. This does not mean seeking out drama or difficult situations, but using everything in your life to foster more resilience, courage, and core strength.

MONTH 7 – OPEN YOUR HEART MARCH 9TH AND 21ST
OPENING THE HEART; FINDING TRUE LOVE
When you open your understanding to the wider truth that nothing can hurt the real you, and that you need nothing and no one to be complete, you will feel the unbounded, unchangeable, unified spirit that you are. You will choose what type of relationships to be in, not based on fear, but rather from a place of unconditional self-love, where you will intuitively know what would best serve you in this time of your life. No part of your heart will need to close down, because you know that your heart can't be broken.

MONTH 8 – SPEAK YOUR TRUTH APRIL 6TH AND 18TH  
RELEASING BEING A "GOOD GIRL;" BOUNDARIES; SPEAK!
Coming from your heart is vital when learning to speak your truth. If we don't really mean what we say, it won't matter how well we say it; the people we are speaking to will feel the lack of sincerity behind the words. It is powerful to dedicate yourself to speaking your truth with your heart open, even if that truth is difficult, rather than trying to be gentle or appropriate and speak with your heart closed.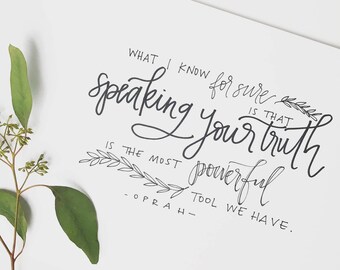 MONTH 9 – EMBODY YOUR WISDOM MAY 4TH AND 16TH ​
SILENT KNOWLEDGE; DREAMWORK; LISTENING DEEP
Our intuition is proof that there is more to life than what can be weighed, measured, or otherwise quantified in a lab. The laws of science cannot explain intuition, yet we all know it's real based on our personal experience. By definition, intuition is from the realm of the spiritual.

CLAIM YOUR SOVERIEGN POWER AND YOUR ULTIMATE FREEDOM:
Nine months of teachings for $1500 paid in full or pay by subscription: ​$179 monthly for 9 months 
Register with Beth Barta at 303-246-3219 or BBarta@insightcounselingcenter.com